Interview of professional home organizer
Events, workshops, seminar, etc
Interview of professional home organizer
"Three Rules of Work: Out of clutter find simplicity; From discord find harmony; In the middle of difficulty lies opportunity." – Albert Einstein
How much does it cost to have someone organize your closet?
Some professional organizers charge per project but most of them charge hourly. To organize one project (closet, pantry, kids room, etc) usually takes between 5 to 20 hrs. Clients spent on average around 3 000 – 5 000 HKD per one project.
How can I easy declutter my house?
Identify What's Loved. Ask yourself, "what are the things that aren't essential, but I can't bear to live without?" It will help you with decluttering.
Schedule a decluttering weekend. Take the time to schedule decluttering weekend for later this month, you can clear your schedule, and if you have a family, get them involved too. Get boxes and trash bags ready, and plan a trip to a charity to drop off donated items. You might not get the entire house decluttered during the weekend, but you'll probably make great progress.
Start with 5 minutes at a time. If you're new to decluttering, you can slowly build momentum with just five minutes a day.
Take the 12-12-12 challenge. Locate 12 items to throw away, 12 to donate, and 12 to be returned to their proper home.
Use the Four-Box Method. Get four boxes and label them: keep, trash, give away, or store. Enter any room in your home and place each item into one of the following boxes. Don't skip a single item. This may take days, weeks, or months, but it will help you see how many items you really own and you'll know exactly what to do with each item.
How can I keep my house organized daily?
Start by making the bed. To make things easier, simplify your bedding as much as possible.
Do one load of laundry per day. Try to get in the habit of putting in one load of laundry first thing in the morning. Make sure you save some time somewhere in your day to complete the load – including putting it away.
Do a 15 minute nightly clean-up.
Start with the things that are making the biggest mess or creating a lot of clutter or any "must dos" that need to be done before bed.
Never leave a room empty handed.
As you move from one room to another, try to do a quick scan to see if there is anything that you can take with you that belongs where you are going.
Deal with mail on a daily basis.
Toss any flyers or unnecessary mail at the door, open and file any bills that need to be paid, and decide on what will work for your kid papers.
Set up "clutter bags" in every room.
Keep a reusable shopping bag in every room; when stuff from elsewhere around the house starts building up, throw it into the clutter bag until you can sort it out.
Set up some simple folders. Sometimes our papers pile up high because we don't have good places to put them. Create some simple folders with labels for your major bills and similar paperwork. Put them in one spot.
How does the Kondo method fold clothes?
Clothes are simply rectangular pieces of cloth sewn together, and regardless of how it looks, any garment can be folded into a rectangle—the ideal shape, even for your pants, underwear, and socks. Folding properly deflates clothes and maximizes the amount you can store. Anything that can be stood on edge should be stored upright in a drawer. That way, you'll take full advantage of the height of your storage space and be able to tell at a glance what is stored where.
How does the Kondo method fold socks?
Lay socks flat as a pair, one sock on top of the other.
Fold the toe inward about an inch from the top.
Fold in to the center.
Fold in half so it stands upright.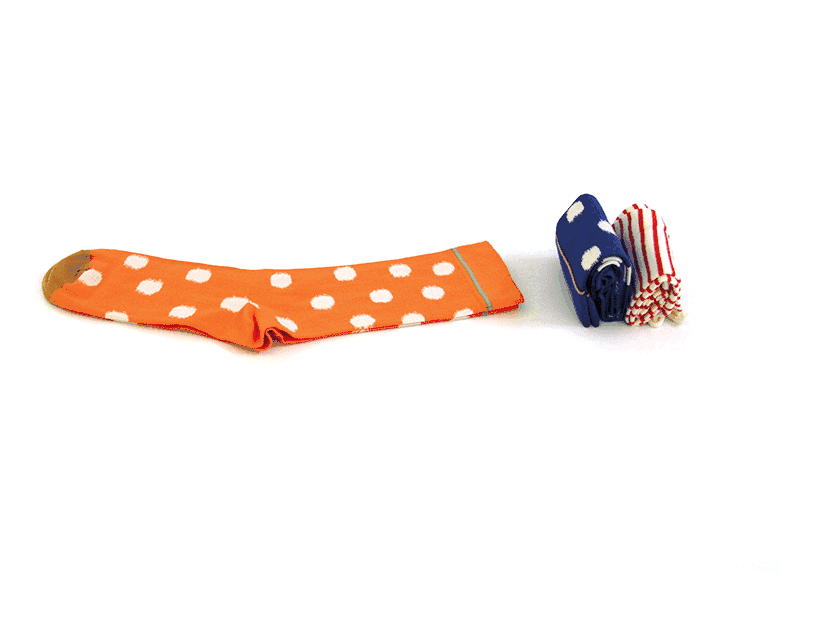 How does the Kondo method fold underwear?
Lay underwear flat in front of you
Fold in half lengthwise, crotch to waistband.
Fold in the sides.
Fold over the crotch again so it stands upright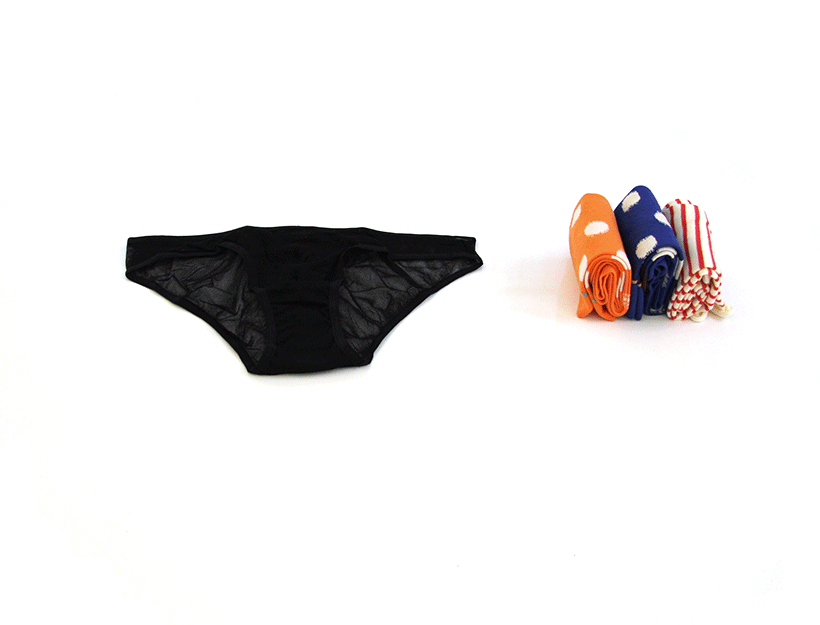 How does the Kondo method fold T-shirts?
Lay a tee flat in front of you.
Fold in the right side with the sleeve flat.
Fold back the sleeve halfway.
Fold over the left side and repeat the sleeve fold so you're left with a rectangle.
Fold in the neckline an inch or so away from the hem.
Fold halfway.
Fold in half again so it stands upright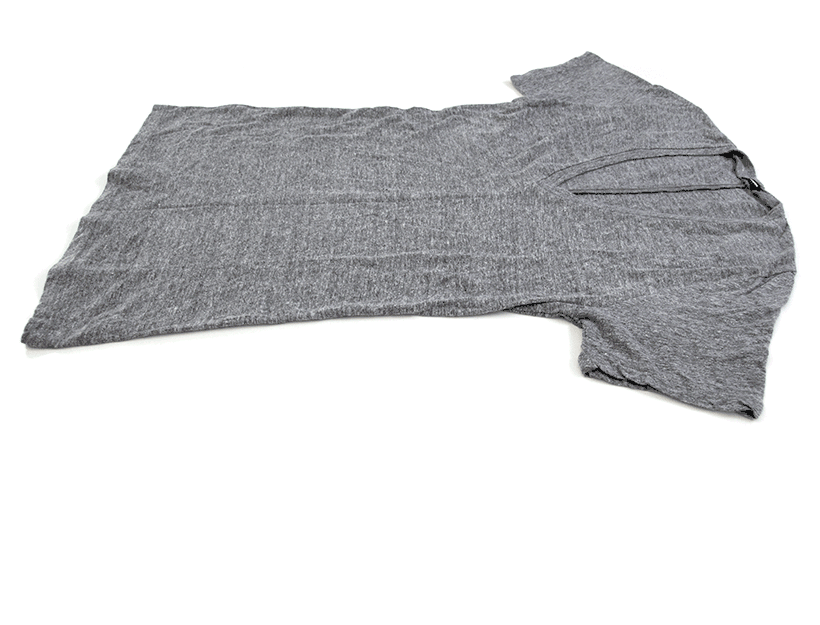 How does the Kondo method fold Sweaters?
Lay a sweater flat in front of you with the sleeves spread out.
Fold in the right side with the sleeve straight out.
Fold the sleeve over and down so it creates a triangle.
Repeat on the left side so you are left with a rectangle.
Start from the top and fold inward until it stands upright.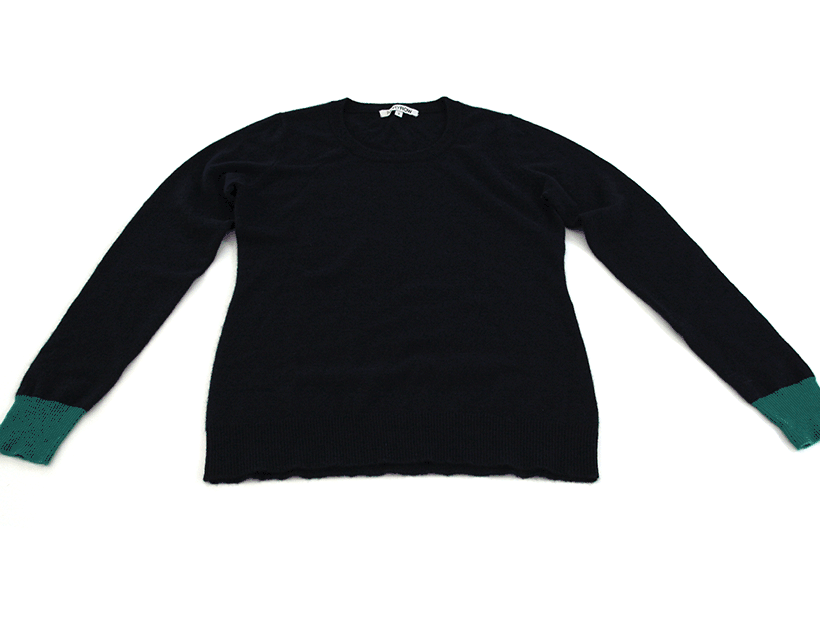 How does the Kondo method fold Jeans?
Lay jeans flat in front of you.
Fold the left leg over the right.
Fold in the crotch.
Fold over the bottom toward the waist, leaving an inch of space.
Fold inward until the jeans stand upright.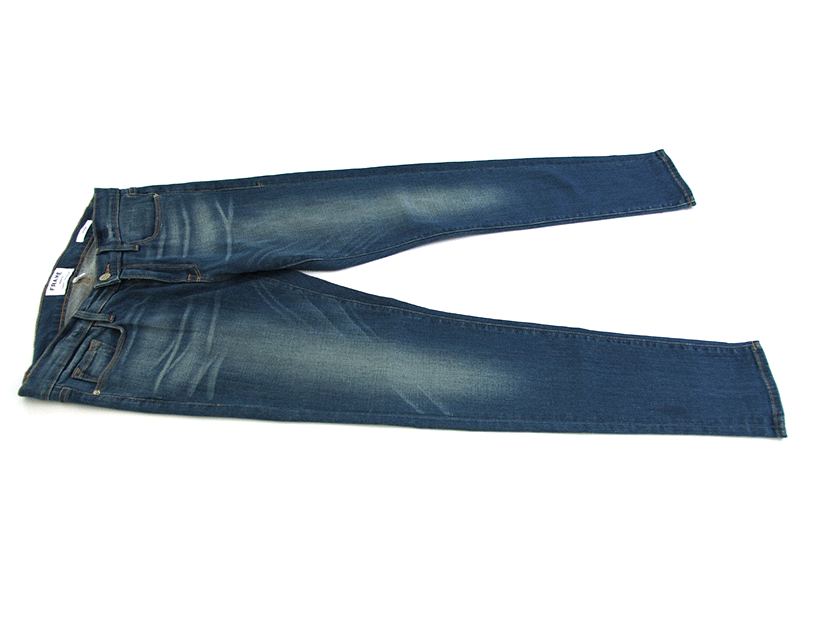 Is it better to roll or fold clothes?
Folding your clothes feels natural.
The pros: It's fast and easy, usually requiring little more effort than opening a drawer, grabbing a shirt and putting it in your suitcase.
The cons: You're more likely to get creases in your T-shirts and other thin, soft clothing items by folding them.
Rolling can take extra time, but the payoff is being able to fit more clothes in your suitcase and, in some cases, reduce wrinkles
The pros: You can fit more clothes in your suitcase. You can see your clothes more easily, because they aren't stacked on top of each other.
The cons: Rolling is great for T-shirts, pants, casual dresses, swimsuits, and pajamas, but not so good for bulky clothes, like sweaters.
It's harder to roll button-up shirts, and rolling is more likely to cause creases in them because the fabric gets bunched up as it rolls.
How do I become a professional home organizer?
No degree is required, but there are organizations that certify professional organizers. They have web sites and will tell you exactly what they require from you – some online courses usually.
How do I become a KonMari consultant?
To be certified as a KonMari Consultant, you must attend a Consultant Certification Course, practice tidying with two clients, and then take a written exam. There are six steps involved:
Read the books: Read Marie Kondo's "The Life-Changing Magic of Tidying Up" and "Spark Joy."
Tidy your home: Certified KonMari Consultants must practice what they teach. Submit after photos of your tidied home for verification.
Attend a Consultant Certification Course: Registering for and attending a Consultant Certification Course are the first big steps toward certification. You will only be recognized as a KonMari Consultant-in-training once you have successfully completed a Consultant Certification Course.
Please note: Attending a Consultant Certification Course does not guarantee becoming a Consultant. Steps 1 and 2 are prerequisites to attend a Consultant Certification Course. You will be asked to submit after photos of your tidied home after you register for a Consultant Certification Course.
Submit tidying reports: Conduct at least 10 practice sessions (approximately 30 hours) in at least two clients' homes and submit reports in the KonMari Method™ order.
Complete the exam: The online assessment exam covers concepts and potential scenarios you will face as a certified KonMari Consultant.
Apply for certification: Once all of the above steps have been successfully fulfilled and your application is approved, you will be required to sign the KonMari Consultant contract and pay your annual membership fee of $500 to activate your certification.